Hello
I got my starter shamisen just a few days ago, and I am going through the amazing tutorial Mr. Kyle Abbott has kindly shared with us. I found some tablatures and I am wondering how are these played out?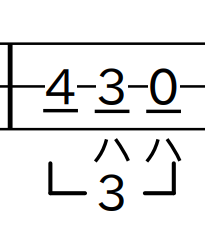 and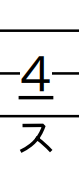 I understand the hachiki (sounding with your left fingers) but the number 3 and the "brackets" confuse me.
I couldnt find any materials or videos covering these types of tablatures. If someone can tell me or point me to the right direction, help would be greatly appreciated.