I did some research and found out that most hair clips were made from cellulose acetate. I could not resist making a bachi from it. Well, it wasn´t easy and I made plenty of mistakes along but it was fun and the result is ok :)))
After boiling and flattening, time to mark out the shape.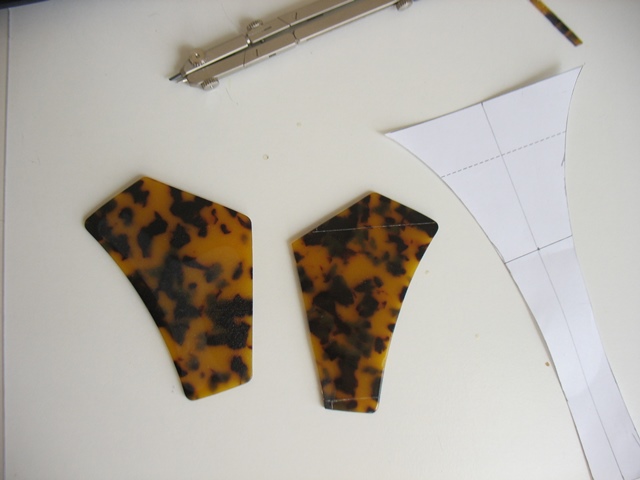 Melting the edges in acetone and putting them together. I actually came out pretty nice! I read that it takes 24h to dry and harden, but I guess it depends on the thickness of the material.
Cutting the bottom part in half. It takes a lot of concentration and patience. I must admit, both were gone after sawing and moving at a 1mm/10min rate… (see pic at the end, what happened)

I shaped a piece of birch wood. Glueing the pieces together. Since I don´t have any good clamps, I had to improvise a bit.

Taking the bachi from the clamping. Further shaping, sanding…

After sanding, buffing with a cotton pad and acetone to give it a shine.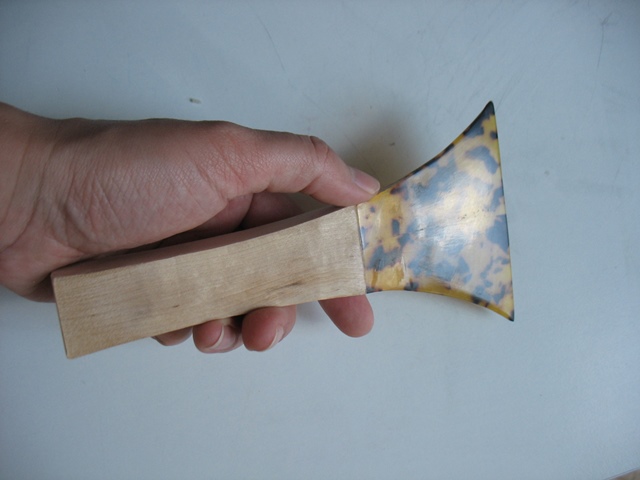 Finished. Looks nice although good only for practice

And now the bloopers…
If you don´t concentrate enough this can happen while trying to saw a 2.5mm sheet in half - sawing through on one side.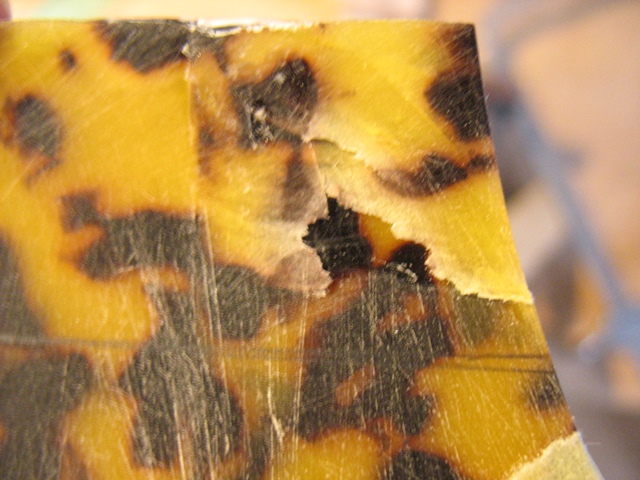 Unfortunately, after this, I had to deal with one side being thinner and prone to cracking and creating all sorts of unwanted shapes

…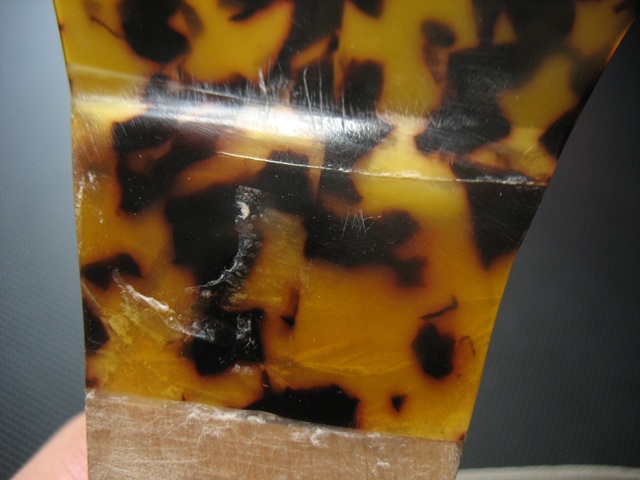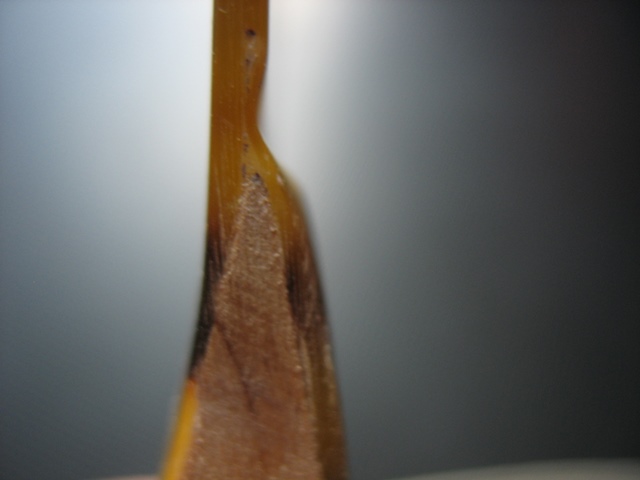 Hopefully, next time it will come out better!


Have fun building and experimenting!