I finally went and did it! I've been really interested in the shamisen for years, and have found myself lurking on this site often, but never felt ready to join until I had my own. But now I do! I found a really amazing deal on a shamisen on an online auction site, but I don't even know how to tell what kind it is! I want to say it's a minyo… But I really have no clue. Here's a picture from the auction. I can include more if it helps.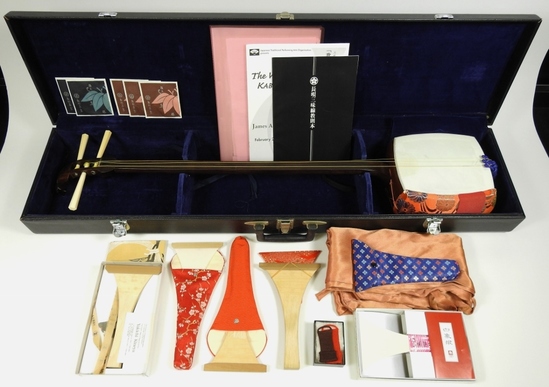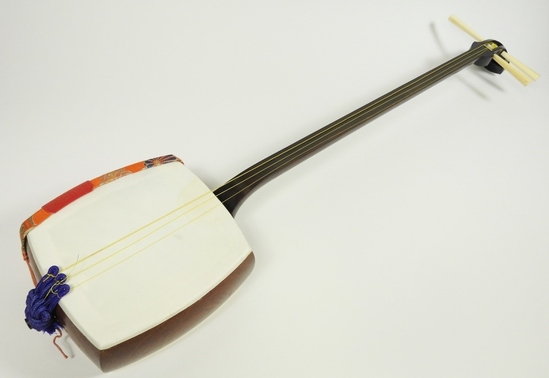 As you can see it came with a plethora of goodies, and actually a flyer from a program that's in my town, so small world! Unfortunately, the tenjin joint came free in transit, and it appears to me that it had been repaired before with super glue (I've done a lot of woodworking/instrument repair before, so I've seen all kinds of adhesives). Luckily, the joint was still clean, so just some gentle glue scraping, and it's gluing as we speak.
All that said… My long list of questions begins…
-It appears to be missing the kamigomi… Do I need one?
-Do I need to oil the sao and dou? (I have special oil for guitar fretboards which would work)
-Do I need to put any kind of oil or lubrication on the itomaki?
And if anyone is still reading, I would greatly appreciate any advice anyone has for a beginning player! I've played guitar and other stringed instruments for over 15 years, so I understand the concepts of playing a stringed instrument… Just have never held a shamisen. But I'm very excited to once this one is ready!