In 2019, Bachido and Shamisen Berlin e.V teamed up to host the sixth ShamiCamp!
https://www.youtube.com/watch?v=SYXq08D6VP4
Unlike previous years which focused on high level instruction from multiple high level instructors from Japan, this was the first camp to focus on community! Set in the idyllic paradise of Roji Gardens, Bachido members and Shamisen Berlin e.V members (from Germany, France, Finland, Sweden, Norway, Slovakia, Czech Republic, and UK) came together to make real connections after years of corresponding online, as well as learning techniques and ensemble skills together!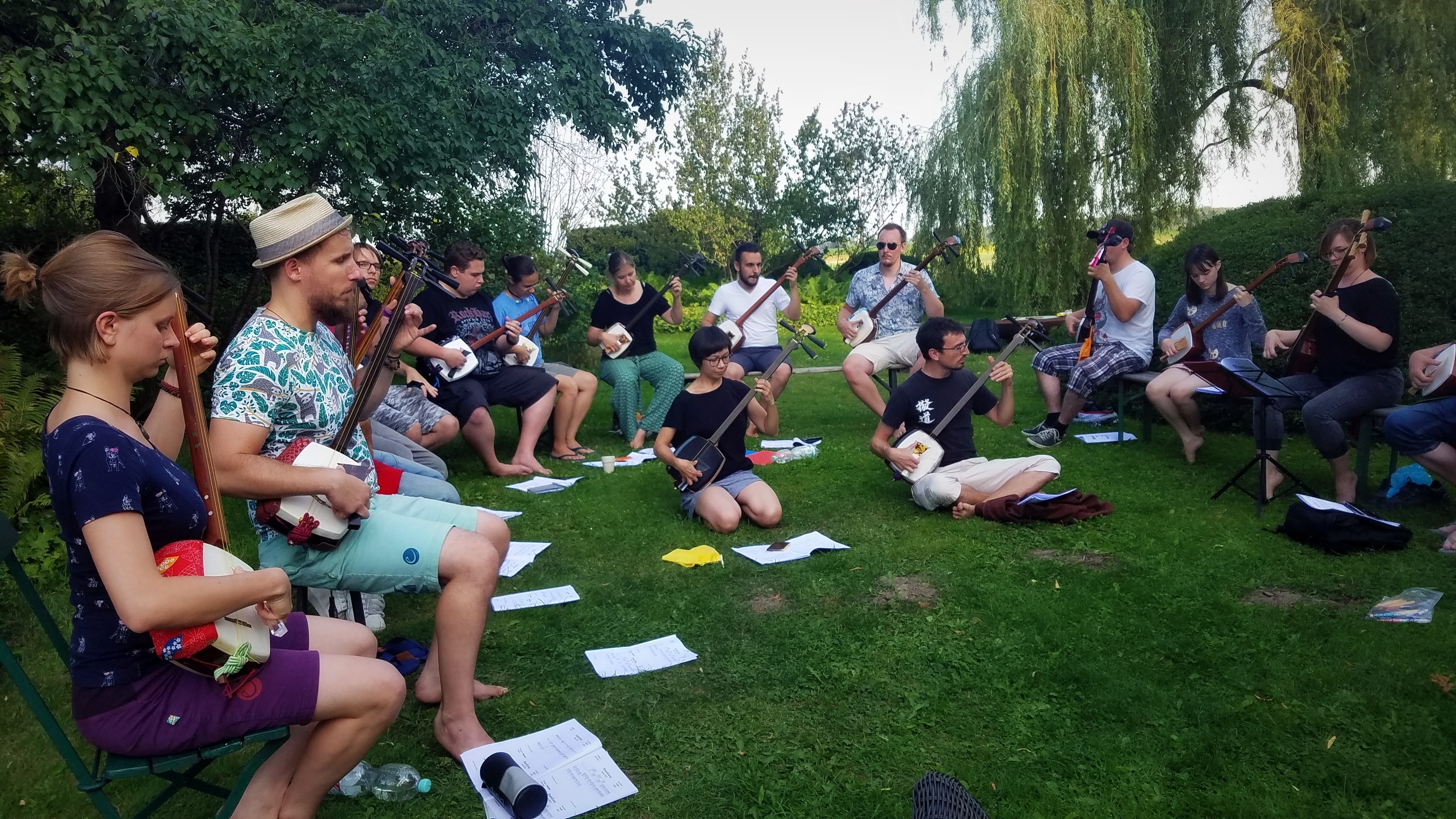 It was so amazing, I couldn't imagine having ShamiCamp in a classroom environment ever again!
Our deepest appreciation to Reiner & Gesine Jochems for allowing us to bring ShamiCamp to their wonderful Japanese garden. It was absolutely perfect, and the natural environment made ShamiCamp even more relaxed and fun for everyone!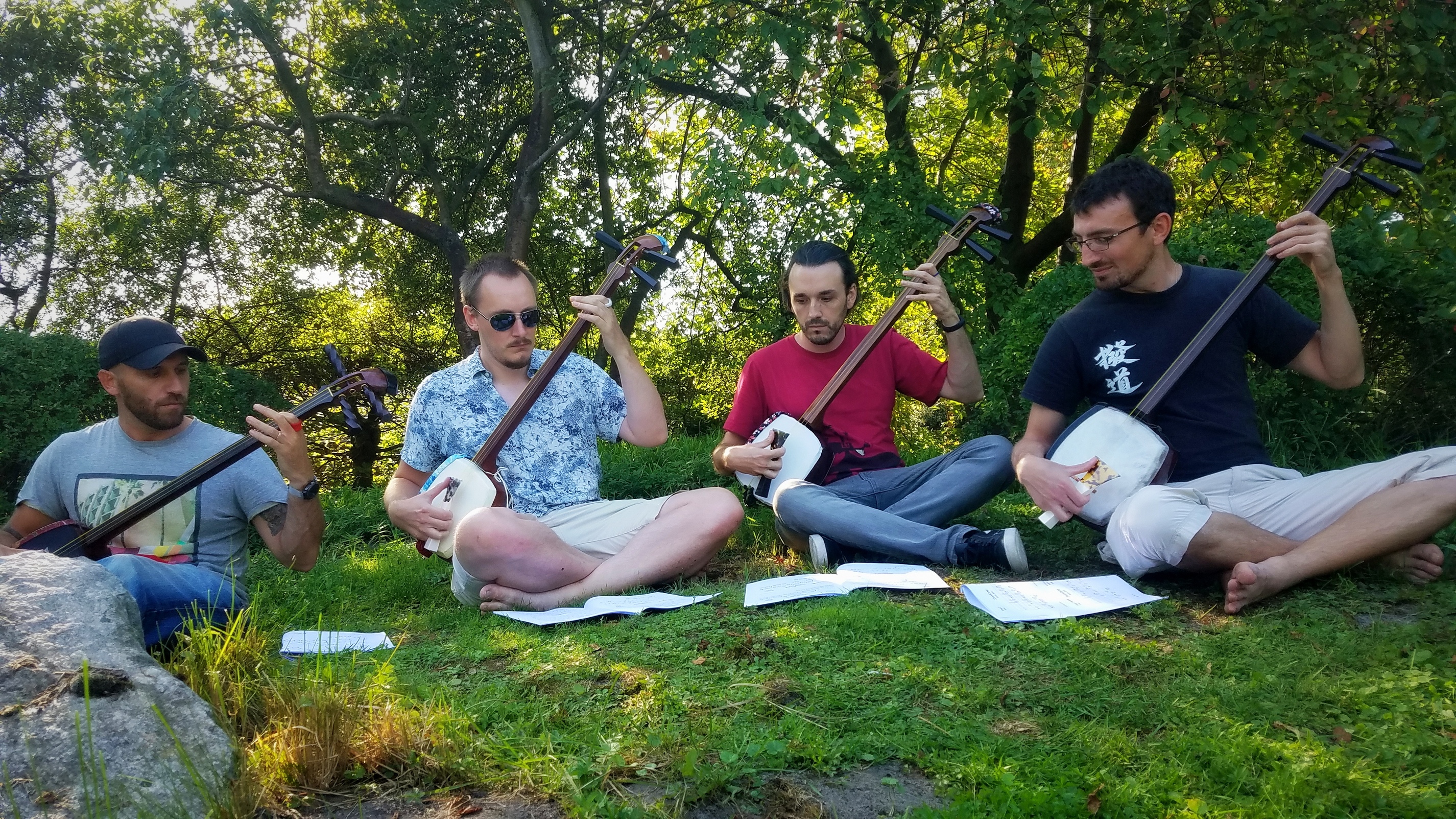 And a huge thanks to Su Bunjamin for organizing almost every aspect of the camp. As many may or may not know, the stress to complete 100 Made in Santa Cruz shamisen meant I didn't put as much focus into camp planning as I normally do. But thanks to Su's amazing organizational prowess, I had full confidence that everything would turn out amazing! It was not an easy task, and I'm super grateful for her immense dedication to making ShamiCamp Berlin a success. Five stars all around!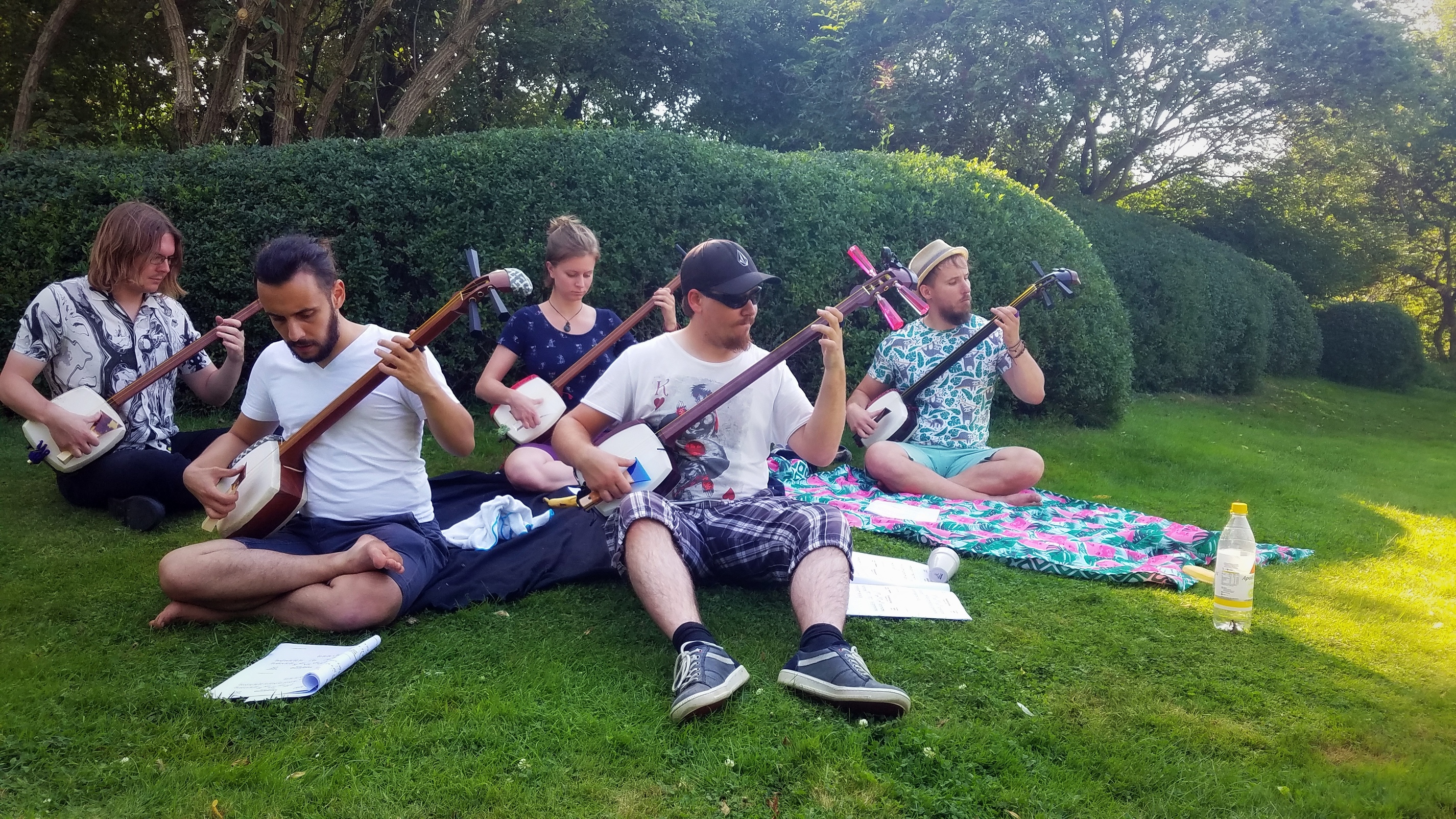 Where will ShamiCamp travel to next?? Stay tuned to find out!